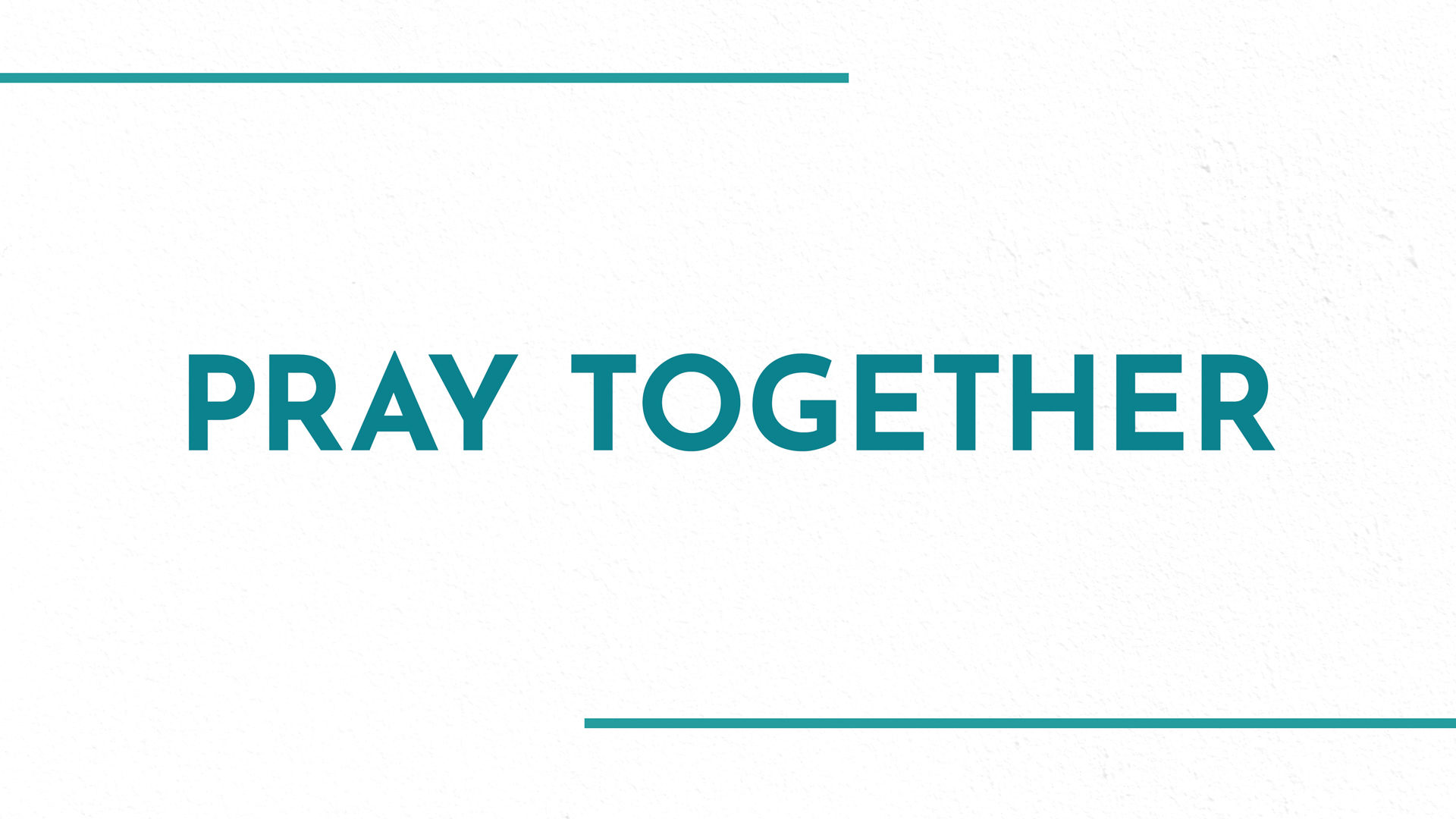 News at Victory Church
Prayer Cards 2021
Pray for Jennifer's family – salvation for parents, aunts, uncles, and healing for our nation
Brother has anger management issues - pray for peace
Husband passed away, loneliness, daughter needs a new career - Anne
Salvation for mother-in-law and grandmother – Jessica
Looking for a pet dog – Donna
Family to grow their faith, health, and financial favor – Nona
Home needs to sell quickly
27-year-old female battling cancer & needs a bone marrow transplant.
Grandfather's healing, good health, needs home – Jaimee
Family members need to be saved
Elections, people impacted by Covid, Pastor Blackburn
Salvation for Son – Rhonda
First small group meeting, wife's shoulder needs healing, healing for knee, elections – Joe
Salvation – husband, mom, and two brothers
Family salvation, wisdom for elected officials
Thyroid issues, needs healing, family issues in friend's life – Sue
Wisdom, marriage issues, family members to be saved
Salvation for son, family issues, safety for son – Pat
Salvation for two sons and other family members – Connie
Healing from cancer, Covid, our nation, financial and home situation – Jack
Better relationship with mom, dad's health, air conditioning – Mackenzie
Children need stronger faith, personal health and for wife and father 's health – Tim
Family members with Covid, pending retirement, protection for family
Family member passed away, Paul not feeling well, Pastor Blackburn healing
Healing from cancer, wisdom for living situation, wisdom for young adult
Peace of mind and a better future
Unspoken request for family, financial favor for business
Family member's salvation, relocation to Lakeland, better health – Suzanne
Son's deliverance from meth – Flora
Healing of vocal cords, arthritis, neck problems – Richard
Prodigal daughters, nation, revival for the Church, missionaries
Elections, healing for people battling Covid
Brother needs salvation and healing, sister's medical issues, personal health, politics – Don
Friend is battling cancer, partial lung removal, salvation for family members
Daughter/dad relationship, family salvation, husband's sister needs healing
Husband to be healed - battling Alzheimer's, peace for my life – Robin
Health issues
Lakeland girls' academy, students to find faith – Cilicia
Church leadership, blessing for family, company issues
Traveling out of country, protection from COVID – Violet
Need to be a better father
Pet issues, better health/diabetes, be more understanding of people
Needs new housing – Vicki
Cousin has a disease and needs a miracle – Angela
Daniel and Jordan (sons) need to develop their faith – parents
Overcome depression, better mental health – Theresa
Family fighting for citizenship
Stomach issues, need better treatment and healing – Pat
Granddaughter needs physical healing - Pat
Favor and health for family household – Justine
People battling Covid, better finances, issues in our nation
Marriage restoration, family salvation, family member to overcome addiction – Mary
Overcome pandemic, love for others, healing for Pastor
Unsaved family members, peace and unity within family, COVID sickness
Mom's surgery and recovery
Unsaved neighbors and family, pray for our nation
Better marriage, wisdom, and financial favor
Salvation, deliverance from addiction, job for son, wisdom – Gigi
Peace, joy, salvation for son
Brother's wife is passing away, peace and comfort – Michelle
Son battling with diabetes, family member battling cancer – Michelle
20 family members need salvation
Daughter and boyfriend need salvation, change living arrangements
Both grandsons struggling in their marriages
Favor in nursing school; find an opportunity to share faith
Pray for our nation; revival for all nations; healing for Pastor and Sharon
Salvation for grandson, wisdom, peace for family
Growth in Royal Rangers, personal growth, family
Pray for our nation
Physical healing
Multiple family members need salvation
Restoration of family marriages
Friend needs to be saved; practicing Buddhism
Family fighting COVID virus
Marriage restoration – Rudy
Mental health, family relationships
Healing for Pastor Blackburn and Sharon
Protection from virus for Annie
Son's salvation; nephew in jail needs salvation – Kim
Pray for our nation, salvation for children, new job, stop smoking – TL
Husband lost his wife; he and family are grieving – Tim
Salvation for children and family members – Aileen
Daughter needs physical and mental healing
Daughter needs to return to faith – parents
Son is not living for the Lord; needs salvation
Granddaughter, age 23, has a lump in her breast; pray for healing
Wisdom; better parenting of children; favor in the workplace
Sheldon to make decision to follow Christ
Unsaved family, mercy on our nation, friend has cancer – Rose
Unsaved brother, father is fighting cancer – Jim and Terri
Father's PSA count is too high, protection for daughter who works in healthcare, healthcare workers, son needs a job – Larry
Daughter and husband - pray that they would make decisions to be Christ-followers
Pray for our nation
David needs to be healed from disease, his family is struggling with this situation
Family matters, salvation for neighbors, friend has back issues
Family members salvation, recent birth complications for baby, better health
Children and grandchildren need salvation, pray for revival in nation
Friends salvation, protection for children, deeper faith – Jesse
Grandson's wife is drifting, practicing New Age, praying for salvation
Son has autism and other son needs a better job – Roberta
Unsaved family members, health, and unity in our nation
Daughter's fiance' has cancer, needs wisdom in this situation
Grandson is grieving over grandfather's death, difficult time adjusting
Multiple health issues with friends and family – physical and mental
Family issues, broken marriage, wisdom for career choice
Marriage needs to be restored, spouse needs wisdom
Asking to be healed of cancer, friends need salvation
Brother is an alcoholic, needs to be delivered - Wilma
Diagnosed with anemia, digestive issues, multiple health issues, healing – Pat
Restoration of eye sight, biopsy for cancer, family members need salvation, friend needs home, wife needs healing in hand and lungs – Ken
Unsaved family members – Jim and Terri
Son needs deliverance from alcoholism, grandchild has mental challenges – Cindy
Sister has COVID pray for healing – Linda
Family marriages need to be restored, family member struggling with gender identity, serious neck surgery for cousin – Carla
Physical healing – Mark
Children need salvation, physical healing for self, filled with Holy Spirit – Bob
Salvation for grandson – Charlotte
Daughter fighting cancer – needs to be healed – Charlotte
Maddy – struggling with gender identity and has autism – family is unsaved; pray they come to Christ and Maddy will be changed by the power of Jesus' love
Brother has been given 3-6 weeks to live, cancer, believing for a miracle – Dennis
Better health for everyone in the family and healing of daughter's cancer – Mike
Depression and health – Susie
Godly spouse and Christ-centered relationship – Jeanne
Financial burdens of newlyweds – Jenna & Christopher
God's will and favor in the lives of children – Lorna
Woman in a toxic relationship; partner struggling with addiction
COVID and politics causing division in family – Isabelle
In need of a double lung transplant – Scott
Daughter, Allison – being tested for MS – Jane
Healing for a marriage and a husband struggling with addiction
Bronchitis – Pam
Bronchitis – Carol
Brother, Jim, struggling with cancer – Pam
Successful completion of flight school and a certified flight instructor position – Matt
Brother-in-law, Greg, needs a heart transplant immediately. Currently in hospital fighting infection – Dana
Family and friends that need salvation: Jocely, Emily, Andrea, Web, Martha, Jennifer, Amanda, David C., Layla, Bev, Ryan, David F., and Christine – Ally
Marriage and Finances – Ally
Desire to draw nearer to God, and to desire Him more than the things of this world – Lynne
Masses found in body; doctors believe it is lymphoma – Shelley
Favor in providing a home for our family – Donnie
Healing from PTSD and salvation – Denise
Salvation and breakthrough of bondage and strongholds for our nieces and nephews – Bill & Pat
New teaching position and a renewed purpose – Tia
Miracle healing from cancer – Peggy
Salvation of the men in prison and for the team ministering to them
Brother with cancer – Carol
Mother and son are battling COVID
Loved one facing brain surgery January 6 and peace for his girls – Chris
Healing – Deborah
Continued prayer for so many in our church family battling COVID
Provision for home and job – Betty
Unsaved family members
Provision of a car
Nephew to stay drug free
Son to find a good fit for law school
Daughter to make wise decisions
Protection and favor for family
Weight loss
Family discord
Meaning and purpose during retirement
Salvation of family members – Sandy
Nation – The President and Christian rights and freedom
Complete healing in body – Lourdes
Friend diagnosed with brain tumor – Nancy
Brother, Tim battling COVID – Dave
Niece, Danielle, dealing with kidney failure and a wayward son – Kathy
Father that is in constant pain
Husband to be healed of kidney problems
Pregnancy to be full term and healthy baby
Family dealing with abuse and addiction
Daughter's mental health and son's future plans
Daughter, Nina, spine problems – Israel
Cancer – Tammy
Family to stay united – Jerry & Erika
Salvation and safety – Tracy
Daughter, Libby, struggling with depression and self-harming – Quincy & Lindsay
Wisdom, unity and God's peace in family
Two children living homosexual lifestyles
Salvation for children and peace going through divorce – Rudy
Wisdom and provision for a car – Ira
Restored marriage – Solange & Jaime
Granddaughter, Kayleigh – remove confusion regarding gender – Tim
Michelle who lost son a year ago
Father's health – Lindsey
Husband to come to church – Lindsey
Mark's healing as he completes treatment – Nita
Revival in our country – Nita
Family to be healed and son to be restored – Lisa
Family to return to Christ – Pamela
Provision and guidance going into the new year – Zhallana
Healing in stomach; mortgage appointment and provision for car and job – Kim
Salvation for sister and brother-in-law; sale of home and purchase of new home; grandchildren – Wade & Jane
Spine surgery on January 6 – Patricia
Camil has COVID – Nancy
Leah, Matt, and baby; protection and salvation – Nancy
Stephanie delivered twins early; babies okay, but, mother has preeclampsia and is fighting for her life
Healing for friends and family with COVID – Cindy
Kevin, alcoholic, needs deliverance; Mark, needs salvation – Cindy
Josh – alcoholic – needs deliverance that will stick this time
Esther Malys – admitted to the hospital with a brain tumor; pray it is not malignant - Sarah
Grandmother of Corey & Britteny – in the hospital with COVID; seriously ill
Open doors of ministry – Norine
Guidance for where to live; Florida is one option; pray for peace and direction- Ivette G
Continued guidance, growth and wisdom for vision of ministry & salvation for son, Stephen – Keira
Salvation for many family members and friends; godly spouse for daughter; to improve her own marriage and self-care/health; our country; step-mom, Pam, very lonely and depressed due to leg amputations – Darlene
Prosperous, successful business, wisdom, growth and breakthrough – Barbara
Finances, godly wisdom, godly friends, repentance, spiritual gifts & calling, to bear good fruit, and faith to believe all things are possible with God
Sarah, Dawn, Steve, David, Heidi, Michaela, Lexie, Corey, Nancy, Carole, Gwen – salvation
To daily hear crystal-clear direction from the Holy Spirit for God's plans for life, career door to open that is aligned with degree, son and daughter-in-law to totally commit to Jesus
To tackle most difficult nursing semester with confidence and no anxiety; to be the best nurse possible – Alexandra
Marriage healing & restoration & physical healing for Eddie after car accident – Theresa and Eddie
Son & family to accept God's grace; husband to attend church with wife consistently; USA needs God back in our country – Cinda
Sons, Philip and Scott, and their families, to make decisions for Christ – Sylvia
Wisdom to make the proper decision for relief from knee pain – Ron W
Gene, 82 year old who lives in Puerto Rico and watches Victory Church online, at times; pray that he makes a decision to accept Jesus
Barbara – healing in marriage; doesn't attend church and uses unhealthy ways to cope with her anxiety; pray that she and her husband both come to Christ
Children, grandchildren, and great-grandchildren to come to Christ: Phyllis, Braden, Cheryl, Lindy, Kristen, Chelsea, Madison, Griffin, Mac, Tabb, Lucy, Amelia, Sam, Arya, Alyssa, Jasmine, Sabrina, Jameson, Eli, and Calli
Brother – Max, having esophagus surgery on January 13 for condition brought on by liver cancer (he is 72 years old); for nephew's wife, Tanya, having heart surgery on January 13; Tanya is 38 years old and the mother of 3 children
Max – success at college; Margaux – balance between athletics and academics; Peter – to gain a complete team that functions as one; self to be more intentional in relationships – Angela
Wisdom in treatment and relief from arthritis pain for husband - Richard – Sylvia
For the Lord to guide my heart for His will and purpose; vision for family, healing for wife, Debra; to have a wonderful testimony in our marriage and life together; to love the Lord more and to be more grateful – John
Healing for Pastor Blackburn's COVID; Dave, Dan, Tim, Elaine, Mary, April, Sharon, Joe Clarence, Bobby, Billy, Jessica, Adam, Mike, Marcie, Lauren, Hannah, Irv, Chuck, and Kathy to be saved - Tom
Erin – single mother of two children with special needs; she does not have good job performance and has been warned about it at work; pray that the Lord will help her and meet her spiritual, physical, and financial needs - Gigi
Andrew – deliverance from addictions and a lifestyle that is destroying him. Pray that he will come to Christ and have a life that will glorify the Lord – Gigi
Clare – to open the eyes of her heart and be drawn by the Holy Spirit to accept the gift of salvation – Valerie
Salvation for family members and for children and grandchildren to have lives of flourishing faith – Ron & Cheri
Donna Browne's brother Donnie needs prayer – Paula
Kelly Edmonds – complete healing of breast cancer – Ron & Cheri
Serious commitment to the Lord this year, for a job, to feel the forgiveness of sins; for wisdom and direction for every decision that needs to be made; to love the Lord totally, to break addictions, health for self and parents – John
Wisdom and protection for Vice President Pence during disputed electoral votes
End of COVID in America and around the world
To live closer to the Lord – Britteny
For the Lord to change the hearts of friends with problems and issues – Ricardo
God's will for my life, family salvation, a closer walk with the Lord, and revival of the church
Healing from back & neck pain, family salvation, God's leading for our professional lives – Ivonete and Sander
Healing for son and daughter-in-law and release from addiction; Holy Spirit conviction for son, Andrew, who has walked away from the Lord – Victoria
Pray for the Lord to help us with favor on a refinance request we made at the bank, which will change our financial situation in a major way – JoAnna
Protection and a genuine encounter with the Lord for my two children who are 22 and 18
Rob Ray – has a possible hernia; if confirmed, surgery may be necessary, which will delay his start of cancer treatment; pray for healing so he can begin treatment at MD Anderson in Texas next Thursday; needs strength and healing; pray for wife, Teena, also.
Missionary Janie Wead-Mobley's son-in-law, Aaron needs a miracle healing from cancer. The 10 lb. tumor is restricting eating and drinking
Martha – having surgery on January 11 for kidney removal
Miracle needed to restore relationship between son and his dad. They both need an experience with the Lord, as well
Healing for a broken relationship between a daughter and her family and her mother
Healing for Frank with COVID. Son, Justin, also is being tested. Family was all together for Christmas and one of Justin's sisters-in-law has an auto immune disease and they are praying she didn't contract it, as well
Missionary to El Salvador, Steve Sobey, scheduled to return to the field this week but travel has been delayed as Steve contracted COVID. Pray for healing
Direction needed for how to deal with a family situation; asking for God's wisdom
Tony, Linda, Marci, Mark, Sarah – salvation of family members (JoAnne)
Focus needed for purpose that the Lord has; to buy a home this year; health of parents; for the Lord to help me find someone to marry this year; to keep a job to be able to help people in need; to love the Lord with all my heart – Wanda R
For a flight to the Philippines, healing for Pastor, help with our national elections, and an end to COVID – Marian
God to work on my husband and family; heal Pastor Blackburn; to reach all lost people; God's leading for our government, our world, and Victory Church; upcoming surgery as a cancer survivor; for Shannon and family to come back to church; for Heather and family to come back to church; deliverance for Tonya who is on drugs; for Debbie, Tommy, Nancy and family, who need the Lord
For Pastor Blackburn's healing; for Chet who needs to draw closer to the Lord; family decision to buy a new home this year; for our nation and all of the government leadership
Prayer of protection, physical and spiritual for family; wisdom over business and finance decisions; June S – recovery from liver cancer; Wanda S – recovery from stroke; healing for Pastor Blackburn, and healing for our nation
Healing for Sharon Blackburn – diagnosed with COVID
Karen Wallace – diagnosed with COVID (Paul & Karen are quarantined)
Healing and financial favor for Ellis, who has diabetes, is homeless and blind; pray that medication he needs will be available
Salvation for husband, Hector, healing for self, closeness in marriage, and salvation for children, Kevin, Jeanette, Mark, and Jonathan – Sandra
Salvation for son, Daniel, and his girlfriend. Pray that they decide to marry, as his girlfriend is pregnant. Pray for a healthy baby and that their family draws close to the Lord
Healing for Pastor Blackburn, healing and ability to walk again for sister-in-law, Sue, as she has had a stroke; sons, Don and Jason, and their children, to turn their lives back to the Lord
For God's wisdom in finances and to remain or leave a present relationship – Tia
Mary Brown – three tumors and complications after operation; son struggling with alcoholism; for wisdom to care for children and grandchildren, as daughter, Brittany has a drug addiction; for Brittany to be saved and leave friends with negative influence on her - Ricardo
Brother & family's salvation; direction for children and their lives (to follow after the Lord); direction for grandchildren; guidance from the Lord will be made clear; hunger and thirst for the Lord to increase in us; healing for our nation; for us to return to the Lord and experience revival
Healing of a heart condition, which I have been believing for healing for a very long time; success for son who is returning to school after being away for a few years
Alice, Mark, Joe, Buffy, Kayla, Shannon, Brad – some of the frontline healthcare workers who need protection from the virus and wisdom and endurance to keep going strong through the pandemic
Health for Marissa's pregnancy and delivery (due date is 1.25.21); son, Jacob – God's direction in his life and future life partner; neighborhood ministry – Gabriele
Lynne – healing from double vision; Chery – pleurisy – needs healing from the Lord; Rick – bitter towards God – pray that his heart is healed and he is drawn back to the Lord
Relationships with family
Man wants to develop his faith, needs a positive mental attitude
Our nation needs to heal, co-worker is have issues with pregnancy, unsaved family members
Peace for our nation, assurance that God hears our prayers
Unsaved children, Pastor's health – healing from Covid
Adult children need to make a decision to follow Christ
Relationships in my family are falling apart. We need patience to solve it. My relationship with the Lord has been shaky lately. I need a closer walk
Business is going under, need God's favor, 18 employees depend on our company
VCA – protection from Covid
Inmate in jail suffering from depression, asking for prayer, and hope for situation
Better health, self control, and protection for family – Damien
Niece and boyfriend need to be saved, manage past hurts in her life
Anxiety and anger management issues – Elba
Son needs salvation and overcome addictions, other family members to be saved – Becky
Personal peace and financial favor – Destiney
Neck surgery, family salvation, marriage issues, friend has cancer – Jammie
Pray for our nation, stronger faith, safe travels, unsaved family – Darlene
Grandson has heart issues – pray for healing
Cousin, Gwen, has a medical condition that there is no cure for and she is very faithful to her church and to people in need. Pray for her to find healing in the Lord – Angela M
Sister is getting a pacemaker, quick recovery - Ron
Daughters who live in S Carolina – pray for wonderful Christian friends & protection; seven-year-old - wisdom for us to deal with behavior; complications with diabetes; protection over mother who is 86 (nearing 87 years old); for sister, Julie, long term recovery from brain infection – she just wants some normalcy in her life – Carlsons
Brother to do better in school, family needs to find home – Victoria
Prayer is to be restored to family – Austin
Cousin's recovery from Covid – Jane
Protection from sickness and unspoken request
Children to connect with church
Peace for our nation
Son is fighting Covid, currently in ICU, pray for healing
Restoration of marriage, healing from past hurts
Stop living in fear of getting Covid, peace in our nation
Unsaved family members, pray for my husband
God's wisdom on becoming kidney donor
New job, relationship issues, mom and sister to be saved, peace for our nation
Stronger faith, walk with boldness – Bob
Daughter on drugs, granddaughter struggles with gender identity, grandkids salvation
Parents recovery from Covid
I want to dedicate an intimate time of prayer with the Lord and stop being so busy. Pray that I can use my spiritual gifs, continue to be faithful with tithes, wisdom for finances, commitment to fast more often, for the Lord to bless my future union with the person I just got engaged to
Alyssa's complete healing from lesions on her brain, a house for Alyssa, Franky & children; favor in finances for Becky; family's salvation; all of my loved ones to come to Christ; God's direction and strength for Candy and children, as they struggle through a tough time of divorce - Santiago and Rosa
Robbie's salvation and healing; Donnie's salvation and healing; Don's healing; Mirisa's healing; Thomas' healing & salvation; Nancy's healing; Pat's healing; & Melvin's – healing
Crystal battling ulcerative colitis, complete healing – John
Salvation for family members; growth to stand firm in Good's path by prayer an in His word daily; that nothing or no one separates me from God; healing of gastritis, LPR, and reflux for me and my son; For eldest son to be freed and healing of anxiety; that he will seek the Lord and filled with His peace; for a healthy grandbaby who will be born this year; for the Lord to provide for me and my family through good jobs
Prayer for husband's blood valves to continue to improve (PTL for already seeing improvement) after 3 years of sliding in the wrong way (some critical valves are still only operating at ½ proper function); God's sovereignty and guidance for our single mom/daughter's search for a better paying job as a school social worker; that the Lord will soften the hearts of our 3 grandsons towards the love of the Lord - Beth & Jim
My cousin, Carol – eye surgery (previous surgery didn't go well) - pray that she is able to see after this procedure; my cousin Tyler, and his girlfriend, have COVID; my cousin Ann – relief from pain in her legs and her body and the ability to keep going strong - Nancy
Glenn H – healing, as the doctors say they can do nothing more for his eyes and it is now too painful to read, work, or even enjoy life; also healing for Glenn from the side effects of a stroke three years ago. Glenn has a difficult time remembering things and has neck and head pain – Nancy
Pray for neighbors that the Lord has placed in my life as a mission field. Especially pray for Anna, whom I have invited to church often over the years, and she always says, "yes, but, not now." Pray she will come to Christ and will be a shining witness to others in our neighborhood – Nancy
Continued prayer for complete healing of leg from recent surgery – Nancy
Jessica – pain and other symptoms – COVID negative but still suffering. Pray that she will find a Christian friend who can accompany her to church when her job allows – Nancy
Leah – she and her husband are in to Satanic worship – pray that they come to know the Lord and feel his love; pray protection over their 5-month-old child - Nancy
Karen tested positive with Covid; she and husband at home recovering
Rob – possible hernia, waiting for cancer treatment
Deborah in hospital undergoing tests, pray for healing
Aaron suffering with 10 pound tumor, pray for healing
Salvation for Bryce – Ginnie
Better housing for granddaughter – Ginnie
Adult children and grandchildren need salvation – Ginnie
Joshua – young adult diagnosed with colon/rectal cancer
Grandmother passed away, peace for family – Crystal
Bo - in ICU, pray for healing – Karla
Pray for healing, hematoma and phlebitis – Martha
Alicia's parents – out of work, need jobs, pray for finances and employment – Ashley
Tom currently in hospital with Covid, pray for healing – Jerrilyn
Kay battling Covid, healing – Norm
Mandy – tumor removed a year ago, having dizzy spells, needs healing – Deb
Charles admitted to hospital with Covid, suffers with A-fib, pray for healing – Barb
Judy having knee replacement; pray for surgery and recovery – Glenn
Friends in Michigan fighting COVID – Martha
Bob – in hospital with blood infection; pray for healing and treatment – Sandy
Patricia – having lumbar/spine surgery; pray for healing
New home for a family - Betty
My grandmother, with COVID, needs a miracle – Corey and Britteny
Daughter making a decision regarding colleges
Jean Grimm – hospitalized for lymphoma treatment; had an allergic reaction and is on a ventilator; critical but stable – Joyce Albanese's Aunt
Clive is on peritoneal dialysis and was released home yesterday eve. He has a long road to recovery, but, for now, he is stable. Family asks for continued support in prayer – Liz
Liz – fell and injured her knee. Pray for healing and peace as this is the second injury to the same knee
Restoration of family relationship.
Jean Royer, mother of David (Wanda) Royer passed away early this morning. Please pray for peace for the family
Justin, Frank, and Debbie Bollinger (Missouri). Frank has been hospitalized with COVID, wife, Debbie, was discharged last evening, and sent home with pneumonia, and Justin, their son, tested positive for COVID. Justin is the husband of Emily (Barks) Bollinger, niece of Joyce Albanese.
Lisa Coscia – having knee surgery today at LRMC.
John Ehler – father of Dr. Alan Ehler – here in FL for consult for options to knee replacement. Seeing a specialist in Tampa on Monday. Pray for wisdom, healing, and relief from pain. Also, his wife, Gayle, is struggling with tiredness after COVID bout and increased challenges from dementia.
Grayson, great nephew of Dulcinea Walsh – showing signs of COVID. His brother, Levi, is recovering from COVID - Dulcinea
Caroline Walsh is taking one month of radiation and needs strength, peace, and calm during treatments. - Dulcinea
· Dulcinea and Caroline are anxious about whether or not to take the COVID vaccine – pray for peace. - Dulcinea
· George, surgery was postponed due to risk of bleeding, now waiting on results from MRI
Danny, Butch, Gus, Susie, Nina, Rodger, John and wife, Ralph & his family, Diane, Candie, Janice and her family, and cousins – all will come to know the Lord as their Savior
For the Lord to send someone in their life to end loneliness
Nanette – debilitating back pain; Tauna – tested for MS – has a husband and 3 children
Favor for job application as PTA in Greystone Healthcare in Lake Gibson Health Facility – Susan
That the Lord will direct Susan and husband for a place to worship the Lord and serve Him
Strength for marriage, possible new job for husband, financial provision, salvation of a loved one – Alexis
Son and wife to return to the Lord and begin to attend church again; favor with sale of home, God's guidance in purchasing property
Healing of 33 years of a chronic cough; closer walk with the Lord
Direction, favor, and miracle deliverance
For son, Joseph, to come back to the Lord
Larry Black – needs back surgery to remove and replace metal; family needs God's wisdom for surgery option – Sylvia
Proper employment and God's strength for sobriety and recovery - Jennifer
Olivia – 6-year-old in St. Jude's with cancer; she desperately needs a miracle
Colton – was baptized at Victory and now needs to be saved and rescued from a horrible hardship he is facing. Pray that he will call out to the Lord for help
Mike – contemplating suicide; favor with jail and prison ministry; property and condo to sell; safety, favor, blessing, and employment for family members; protection for grandchildren; favor in small group ministry, America – freedom from deception, fear, and lies of the enemy – Robbie
Shaken faith due to grandfather's passing; strength for husband who began a new business and pandemic has challenged finances, multiple behavioral problems with children; feelings of loneliness and overwhelming circumstances. Pray that the Lord will give me someone to share my needs who will believe with me for victory – Adrienne
Friends (a couple) battling COVID; sister having a colonoscopy 1/11; for sister who lost husband; she needs the Lord's help with estate process
Thomas – have no one in life and now having to serve a prison sentence; has served country and now feels very alone. Pray that the Lord will help with hopeless feeling and will bring someone in his life, too
Delvin – that the Lord will soften the heart of ex-wife and that the family will be kinder
Phillip – help to remain humble and serve the Lord with security in Him alone; that the Lord will give me a heart to love and care for others unconditionally
Sally Green – needs the Lord's healing in both legs – Herbert (son)
Cary – wife just died of colon cancer; they have 3 children, 2 of which are under 10; Stephanie – constant battle with thoughts; Brandi – in a relationship with a man who constantly is unfaithful and disrespectful to her- Dustin
Bobby – mother's well-being; court motion to reverse conviction; fellow inmates to come to know the truth of Jesus as Lord and Savior
Richard – now that I have surrendered my will to the Lord, pray that I will keep doing that; I want Him to lead me in everything I do
For the nation and our world to turn to Jesus' for an end to the pandemic; for protection for families and loved ones
Blessings on Hester family; Jessica, Jason, Jackie, Leah, Tracey, and grandchildren; salvation and to draw closer to the Lord (Joseph, Tom, Jeff and families)
Three kids to accept Christ – Jose & Jean
Son to return to his faith – remove bitterness
God's favor in business
To become a better steward of God's blessings
Praying for my families health and safety
Ministry for kids – foster care, runaways, troubled youth
Needs a place to live and for transportation
Needs to connect with the right people to develop business
Finishing school and working on PMP certifications
Business certification to become a certified title agent
Favor in the court system
Back pay from 2012
Daughter is struggling with gender identity, issues with former husband
Salvation for daughter, healing for husband's shoulder, friend battling cancer
Salvation for kids and grandkids
Physical healing – sinus and coughing for over a year – before Covid
Blood sugar levels, new home, friend who is in prison
Pray for our nation
Specific prayer regarding new home and amenities
Husband needs a miracle – cancer and epilepsy
Friend in Indiana has Covid – needs a miracle
Favor with adopting a baby – Ben & Beth
Former father in law battling cancer
Serious menopause issues – praying this will come to an end
Single mom battling breast cancer and she is worried for the welfare of her children
John needs a miracle currently in a coma and family needs to make a decision regarding his health
Sister in law is battling addiction to alcohol
Making a career change – asking for wisdom – Christine
Salvation for eight grandchildren
Praying for peace in our nation
Son and daughter need to be saved
Need guidance in my life
New job opportunities & find a better home – Dakota and Tiffany
Peace in our nation, friend who is battling cancer
Victory over Covid and favor as a single parent
Needs help in school and to be obedient to parents
Reconciliation of family relationships
Son in law needs a job
Better job – Melissa
My daughter is autistic – would like to have a better life
Looking for a godly husband
Opportunities to serve in the community and better transportation
Kayla a 32 year old mom moved to hospice – needs healing and for the welfare of two young children
Cousin's vision, family members need to be saved
Wife with physical issues
Joe, a friend with COVID
A son's business adventures
Grandson to pass his state test
Ken, recovering from a stroke – Mary & Rob
Help to quit smoking
Michelle is homeless and looking for a home to be able to go back to work since she works at home
COVID recovery - Melvin and Patty
Wife watching her husband with dementia – needs grace and patience as she deals with loneliness.
Sister's health, Michael's cancer, David's neuromuscular disease, widow friends, peace in the nation, salvation for family members – Judy
Sister and brother-in-law dealing with a strain in their relationship – Sandy
Alcohol abuse – Jose
Our son as he goes to court – Rob and Mary
Unsaved family members, family to gain strength after COVID, daughter's that are at odds with each other – Arlene
Becky, dealing with kidney failure – Brad
Missy, hospitalized with COVID. Her mother passed last night due to complications with heart and COVID. Her son and father passed last year.
Breathing issues – Melvin
Nerve damaged hand
Irregular blood pressure
Feet to be healed – Gary
Grandson's job – Gary and Janice
Lump in body – Janice
Salvation of family and wife that needs healing in her back
For people not to live in fear of COVID
Family members, Raymond, Amy, Laura, Angela, Lisa, Brandi, Karla
Barbara, sister suffering from cancer – Linda
Roy, mass found on his liver
Salvation for son and daughter, grandchildren and sister – Aileen
Courtney, sister and young mother dealing with substance abuse, to find Christ – Shannon
Graham, nephew's father to stop using heroin. Rebecca, his mother to receive peace. Manni, father with anger issues – Shannon
Brittany B. to become pregnant – Kim
Mary, toddler with persistent cough & swollen left eye
Strength and patience for a marriage to heal
Husband dealing with his wife's abuse and infidelities. Needs healing to become the father he desires
Healing and growth in our marriage, the opportunity to serve through Victory and our daughter to find a home at VCA, for more of our family to join us in church, and for God to bless us with another child – Brandon & Rebekah
Wedding plans for May; sister have a healthy pregnancy – Jenna
Wedding to go well in May; for mother to find a home – Nathaniel
Family in financial trouble, three children with MS – Suzi
Greg, laid off from job in Arizona
Two sons that have walked away from the Lord
Son's upcoming surgery and spouses health
Greg, addiction – Jennifer
Daughter dealing with depression and eating disorder. Son needs guidance - Lorna
Missionaries Zach & Carrie – pray that doors, which have been closed due to COVID, will open so they may return to mission field in Europe.
Martha – healing and recovery from surgery today
Jean – miracle healing from tumor on lung and lymphoma disease
George – current condition requires critical cancer surgery but previous diagnosis of excessive bleeding has postponed needed surgery
An anonymous missionary couple is applying for a business visa so they may return to China and remain there as working residents. Pray for visas to be granted; they have begun (remotely, due to COVID) a secular business, which will demonstrate integrity and concern for the Chinese in the community, but, it must maintain a profit to be allowed to continue. Pray that it does make a profit and benefits the employees (some with special needs) and the community, and provides an opportunity to share Christ.
Jeanette – both she and her husband need miracle healing
Judy - scheduled for knee surgery on Jan. 20
Teena's sister, who has MS, has now been hospitalized with COVID; her father-in-law had a fall and was taken to the ER for stitches; pray for healing for both
George – scheduled for surgery today; cancer has been confirmed in his hip; he will have a partial hip replacement; George and his wife, Nancy, are not believers; pray for healing and for both George and Nancy to come to Christ
Someone experiencing stomach pain and discomfort; pray for healing
Ryan – missionary asking for God's wisdom and favor in scheduling 2021 missionary ministry events. The ministry revolves around connecting with others in a variety of formats, but COVID is making that very difficult; the missionaries they work with all are facing huge challenges in the face of the pandemic, yet the work of building God's Church moves forward. Please pray for strength, endurance, and supernatural progress as the work moves forward.
Missionaries in Antigua ask prayer for their family and New Life Church; for God's favor and financial provision to purchase land (currently meeting in a tent that needs much repair), and for the critic need of many more volunteer teams and full-time workers
Latin America Southern Cone missionary leaders ask for the Lord's provision and favor for a permanent place for church meetings and offices for the church in Las Condes, Chile, as their landlords ended their current lease; for more teams of workers in Manaus, Brazil and the development of training centers for the unreached people groups of the Amazon basin; for new missionaries and church planters in Uruguay, Paraguay, and Chile; for missionaries in Buenos Aires, Argentina or Sao Paulo, Brazil, to start an English-speaking international church; wisdom as they lead the missionaries and pastors of this region and also strength and anointing to pastor two churches in Santiago, Chile, and for them to remain healthy through the pandemic.
College students want to complete school and find jobs
Janine – cut finger & spent four hours in a hospital for stitches and x-rays to check on tendon injury; husband is very anxious about COVID since he has underlying health concerns and she was exposed to so many ill people at the hospital. Pray that her finger heals quickly and that she was not exposed/contracts the virus
Pray that my adult son will renew his relationship with God, find a job he loves, and a godly helpmate to love him
Randy Herring - Missionary returning to Honduras this week for the first time since the recent hurricanes in November. Pray that their ministry site, and many homes of the families they reach, were spared, and that they are able to assess the damage, and have God's wisdom for recovery plans.