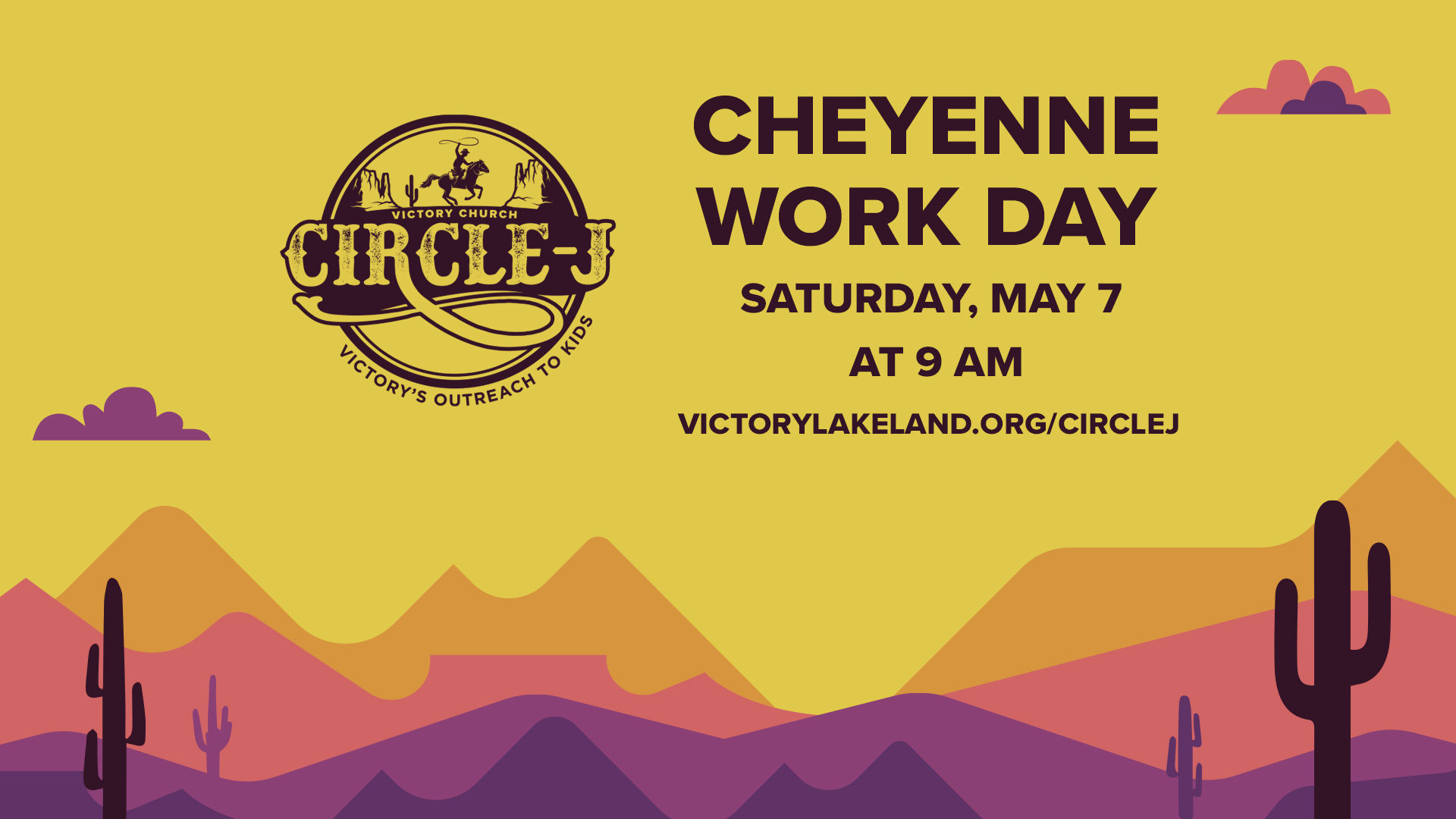 Events at Victory Church
Circle J Work Day
Circle J Work Day
Circle J Camp is almost here, and our inner-city kids can hardly wait!
Help make a difference in their lives by joining us at Cheyenne Territory, behind the church, this Saturday, May 7, from 9 AM to 12 NOON. We will be painting, cleaning up, landscaping, doing repairs, and other jobs that need to be done in preparation for Circle J Camp this summer.
To sponsor a child to attend Cirlce J, visit victorylakeland.org/circlej.
Date
Saturday, May 7, 2022
9:00am - 10:00am