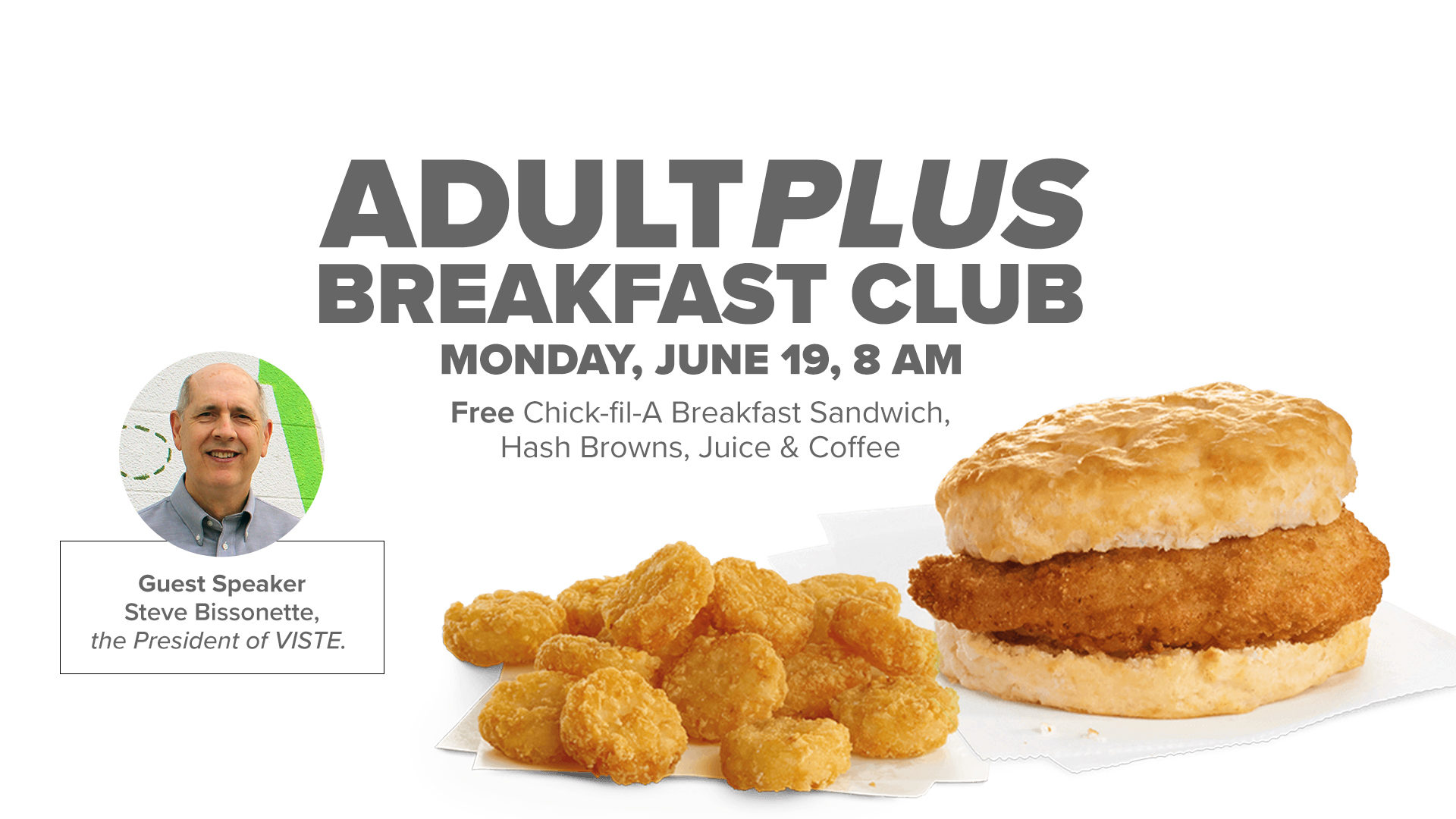 Events at Victory Church
AdultPlus Breakfast Club
All those 60 and over are invited to the next AdultPlus Breakfast Club happening Monday, June 19, from 8 - 9:30 AM at Victory's North Lakeland Campus in the Family Life Center's Room 116.

The morning will include a FREE Chick-fil-a breakfast, a chance to connect with other seniors, and the opportunity to hear from Steve Bissonette, the President of VISTE.

Seating is limited, so RSVP today!

The AdultPlus Breakfast Club meets every Third Monday of the month from 8-9:30 AM.



Date
Monday, June 19, 2023
8:00am - 9:30am
Where
Family Life Center at Victory's North Campus
Address
1401 Griffin Road,
Lakeland, FL 33810