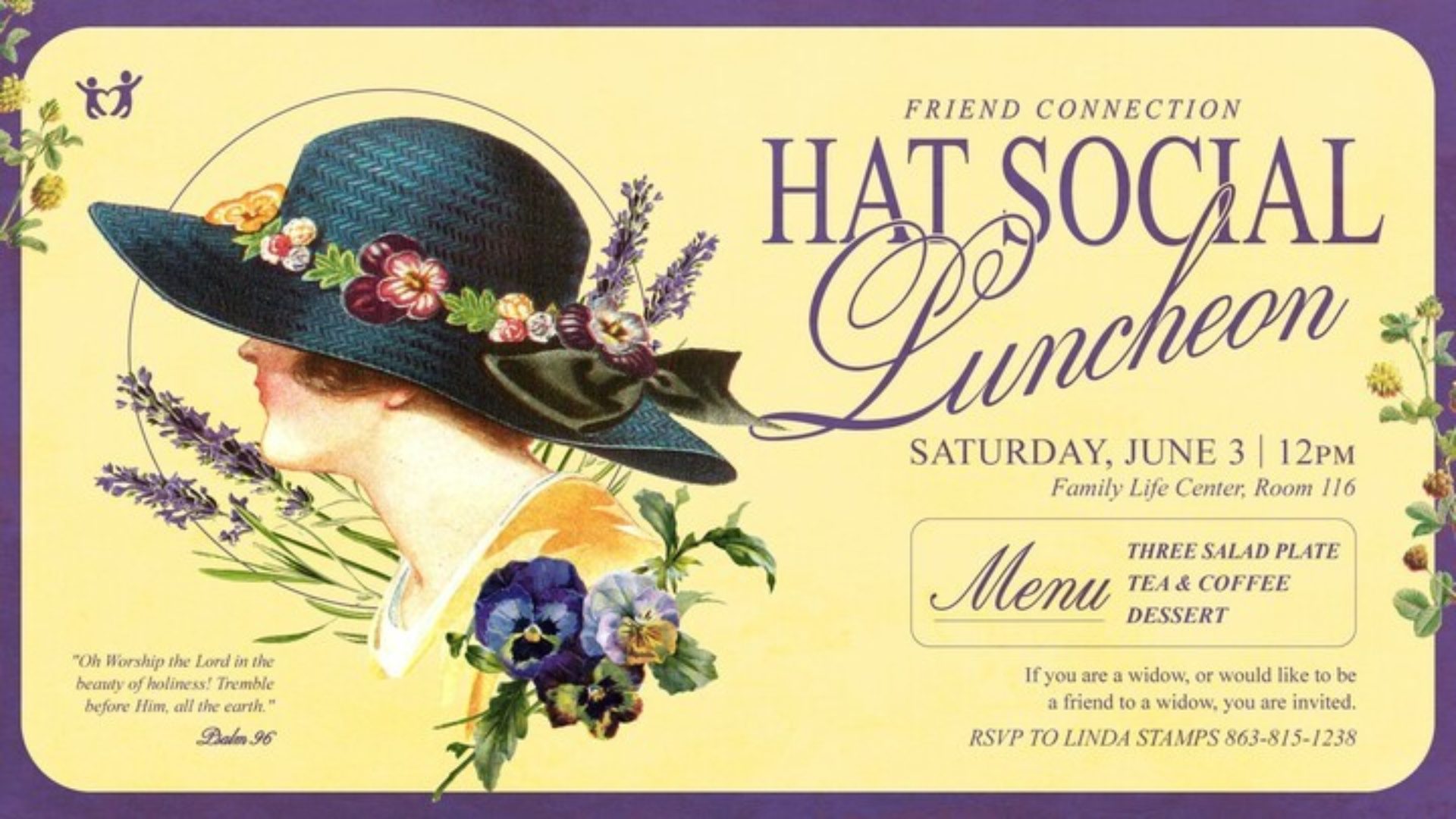 Events at Victory Church
Widow's Ministry "Hat Luncheon"
If you are a widow or would like to be a friend to a widow, you are invited to join us on Saturday, June 3rd, at Victory's North Campus Family Life Center, room 116, for a fun luncheon and hat event from 12 noon to 1:30 PM.
Remember to wear your hat!
MENU
Three Salad Plate
Dessert
Teas and Coffee
Register today!
Date
Saturday, June 3, 2023
12:00pm - 1:30pm