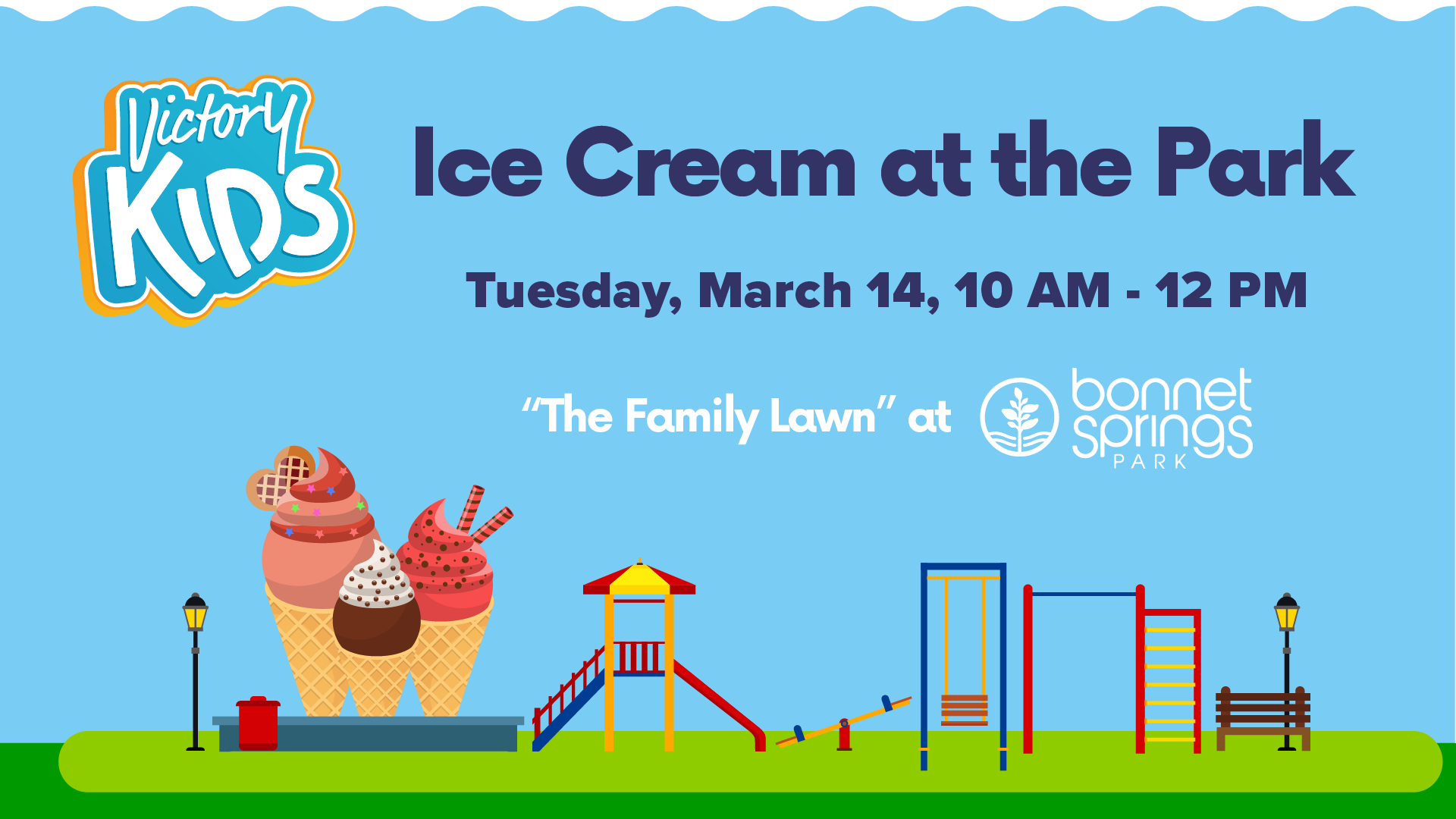 Events at Victory Church
Ice Cream at the Park with Victory Kids
Victory Kids invites your whole family to enjoy a morning of play, hanging out, and free ice cream at the park!
Our team will be at Bonnet Springs Park in Lakeland, Tuesday, March 14, from 10 AM to 12 PM.

This will be a great opportunity to meet other families, have fun together, and enjoy some delicious ice cream during the week of spring break!

The Family Lawn @ Bonnet Springs Park
400 Bonnet Springs Blvd., Lakeland
For more info, email kids@victorylakeland.org
Date
Tuesday, March 14, 2023
10:00am - 12:00pm