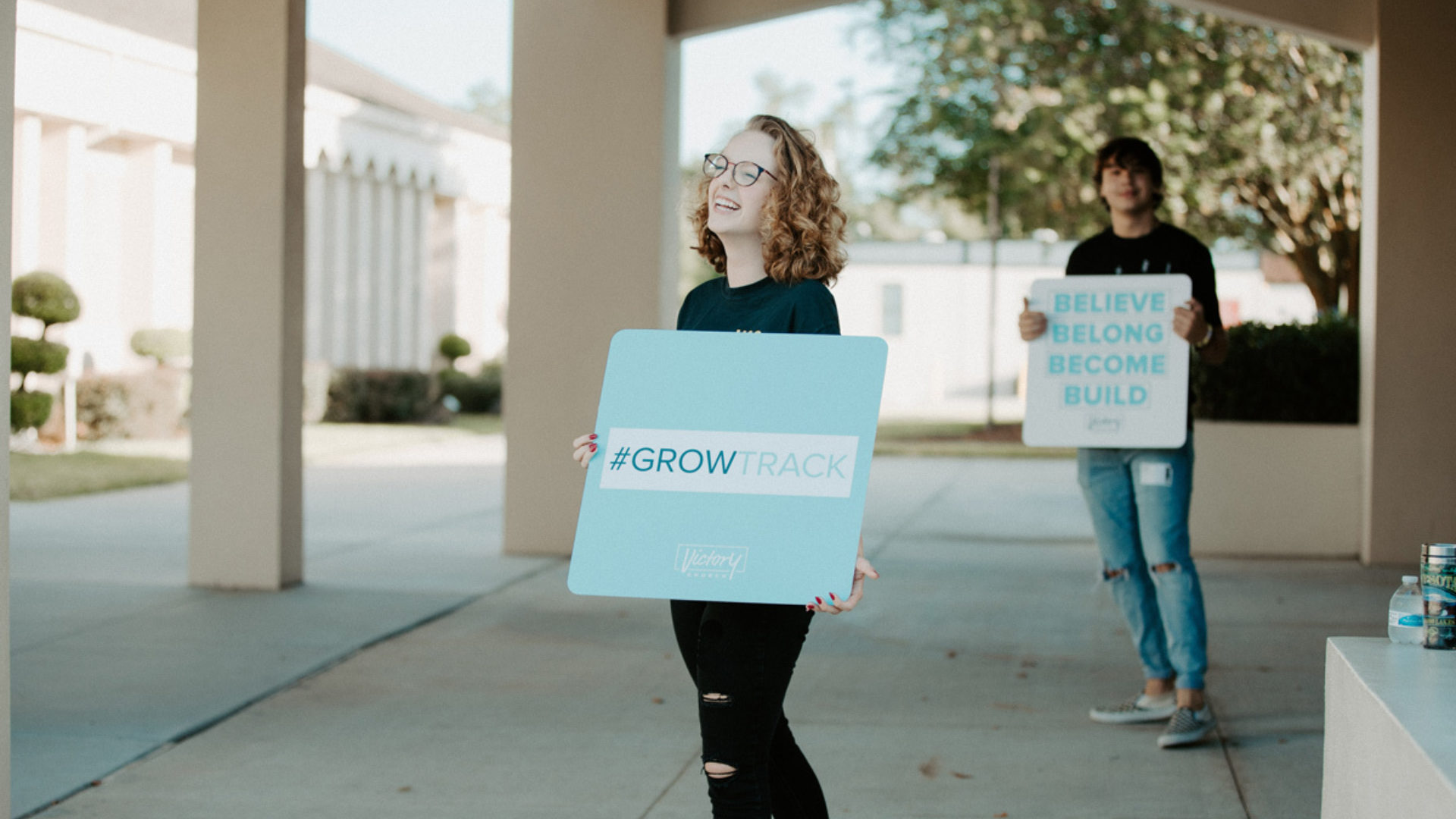 Events at Victory Church
GrowTrack Begins Again September 13!
GrowTrack is beginning again Sunday, September 13, at Victory's North Lakeland Campus from 10:45 AM to 12.
If you are ready to find out more about Victory and how you can get involved, GrowTrack is the place to start! The four classes are designed to help you understand the backstory of Victory, your spiritual gifts, how to get started serving others, and getting connected to a small group.
GrowTrack at the North Campus meets in Mezzanine Room 8 each week from 10:45 AM to 12.
We have designed a "COVID safe", socially distanced classroom experience and provide both face masks and sanitizer stations.
When we are able to return to in person services at our South Lakeland location, GrowTrack will meet from 11 AM to 12.
Get more info about GrowTrack here.
Click Here for information on all other classes and groups that are restarting in September.


Date
Sunday, September 13, 2020
10:45am - 11:45am
Address
North Campus
1401 Griffin Road
Lakeland, FL 33810