VictoryLife
Classes & Support Groups
Victory offers a wide range of Classes and Support Groups covering practical life issues and spiritual growth. Classes meet on Sundays, Wednesdays, and throughout the week, at our North Lakeland Campus, providing opportunities to build community, pray, serve, and fellowship.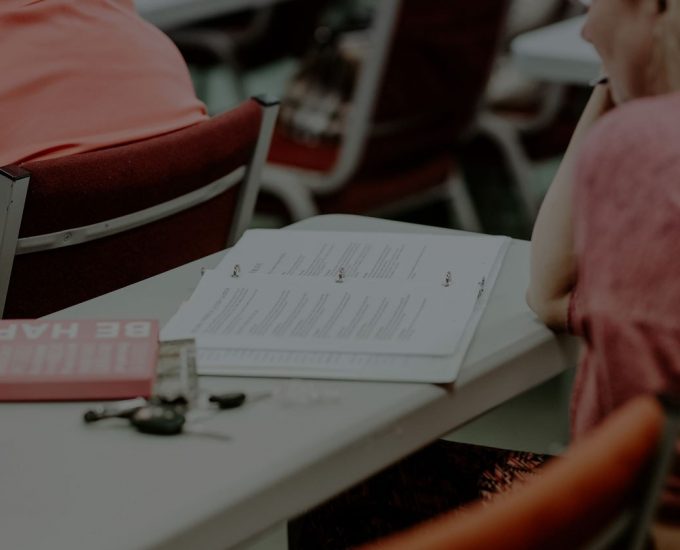 Summer Classes
July 14 - August 18
Various classes begin at a later date, please review the start date below for each class.
_____________________

Bible Study & Prayer Groups
Women's Bible Study
THURSDAY 9:30 AM - Vessels of the Word
Hospitality Suite, Jan Mingee & Joy Biggers
This summer, we will be studying the book of Acts. This study will be about the dynamic works of the Holy Spirit in the early church. The disciples of Jesus came alive after receiving the baptism in the Holy Spirit. As they ministered in the gifts of the Holy Spirit in the early church, the lives of many people were eternally changed. Our lives can be changed today as we encounter the living Lord and allow His Holy Spirit to flow through us. This study will strengthen our walk with the Lord. All ladies are welcome.
_____________________
Men's Bible Study
WEDNESDAY 6:30 PM – HONORBOUND: Men's Bible Study
Family Life Center, Room 116, Men's Leadership Team
Please join us this summer for "Summertime Invite Nights." Each week we will come together for a time of fun, food, and fellowship. Our weekly topics will inspire and motive men to live their best lives – better men, better husbands, and better fathers! Men, invite someone to join you for this special time of year. We will kick things off with Dogs & Suds (Hotdogs & Root Beer floats).
_____________________
Prayer Groups
Men's Prayer - Tuesdays, 7 AM | Sanctuary – Pastor Glenn Procopio

Women's Intercessory Prayer - Wednesdays, 10 AM | Hospitality Suite – Ruth Heiple

Praying Mothers – Wednesdays, 5 PM | Bridal Suite – Carla Bryan

_____________________
Wednesday Electives @ 6:30PM

Foodie 101 "Comfort Casseroles: Food for the Soul"
Family Life Center Kitchen | Debby Pion, $20 per participant
Come join us for six weeks of cooking adventures, that are perfect for both the
seasoned chef, as well as beginners in the kitchen. This year, our theme is
"Comfort Casseroles: Food for the Soul." Class participants are involved in all
aspects of cooking from prep to sampling. Each week, together, we prepare a main course and a yummy dessert, and have a joyous time in the process! A biblical "nugget" is shared each week through a mini lesson on God's love and provision that offers a time of reflection and gratitude.
Class size is limited to 25 with a cost of $20 per participant.

_____________________
Self-Defense
Mezzanine 8 | Jason and Chelsey Powell

Self-defense is a set of awareness, assertiveness, verbal confrontation skills, safety strategies, and physical techniques that enable someone to successfully escape, resist, and survive an attack. This is not a combat class, nor is it an aerobic class. This class is designed to work for all ages and all levels of fitness. Comfortable and casual attire is recommended. You must be at least 18 years of age to attend. Come join the fun!
Class size is limited to 20 people.
_____________________
HONORBOUND: Men's Bible Study
Family Life Center, Room 116 | Men's Leadership Team
Please join us this summer for "Summertime Invite Nights." Each week we will come together for a time of fun, food, and fellowship. Our weekly topics will inspire and motive men to live their best lives – better men, better husbands, and better fathers! Men, invite someone to join you for this special time of year. We will kick things off with Dogs & Suds (Hotdogs & Root Beer floats).
_____________________
Experiencing God
Mezzanine 1 | Craig Butler, Workbook $10
Over the years, God has used the truths of Experiencing God to awaken believers to a radically God-centered way of life. As a result, many have come to know God intimately, to recognize His voice, and to understand His will for their lives. God is inviting you to experience Him in an intimate love relationship through which He reveals to you His will, His ways, and His work. This Bible study will help you know when God is speaking to you, recognize God's activity around you, adjust your life to God and His ways, and identify what God wants to do through you.

_____________________
The Faithful: Heroes of the Old Testament
Prayer Room | Jade Bryant, Workbook $16
Using excerpts from best-selling studies by Beth Moore, Priscilla Shirer, Lisa Harper, Kelly Minter, and Jennifer Rothschild, this 5-session video study explores crucial moments in the lives of five Old Testament figures. Through their stories, discover how God uses the lives of ordinary people, for His glory, and the good of His people. Strengthen your faith as you walk alongside these larger-than-life
figures who all chose to obey God no matter the circumstances.

_____________________

Wednesday Support Groups @ 6:30PM
ANGER MANAGEMENT
Mezzanine 4 | Ioni Castillo, John Ringleb, and Cynthia Foster, Registration $25
Everyone gets angry - whether it is directed inward or vented on another. An unhealthy approach to anger is harmful to you and your relationships. This support group will work through understanding the difference and will include regular speakers on sources of anger and paths to healing. This group is good for anyone, as it clarifies our personal boundaries, and the lies we believe about ourselves and others, while focusing on hope and healing in Christ.
_____________________
FIT-4-LIFE – Natural Health Class

Portable 1 | Flora Price
Fit-4-Life is a class that covers natural health topics to keep people focused on looking and feeling better through proper nutrition and a healthy lifestyle.
_____________________
Sundays @ 9:30 AM
WALKING IN THE WORD
Mezzanine Room 1 | Bobby & Leesha Whitfield
Walking in the Word is an exciting class that appeals to all ages. We use the truth of God's Word to explore relevant topics facing Christians today. Among these are relationship issues, practical application of spiritual truths, and answers to everyday problems. Join us as we grow in the Lord and enjoy great fellowship each Sunday morning. All ages welcome.
_____________________
FAITHFUL FOLLOWERS
Family Life Center, Room 116 | Paul & Karen Wallace
This class alternates between the study of the New Testament and the Old Testament. A discussion format is used, with an emphasis on relating biblical truths to everyday life. Many of the class members are actively involved in different church ministries, outreaches, and missions' trips. We also have small groups meetings in members' homes, which allow for the building and strengthening of relationships. All ages welcome.
_____________________
CLASE BIBLICA EN ESPAÑOL
Sala De Oración | Héctor Acevedo y Yavet Morales
La Palabra de Dios es rica en bendiciones, nos guía, redarguye, alienta, nos prepara, nos da todas las herramientas necesarias para vivir nuestra vida agradando a Dios. Sin la Biblia andamos a ciegas en la vida actual. Tenemos que vivir una realidad ahora, pero con una perspectiva real...conociendo a Dios a través de la Biblia.Te invitamos en familia a estudiar juntos la Sagrada Escrituras.


Sundays @ 10:45 AM
PATHWAYS
NEW! The Minor Prophets of the Old Testament
Café | Richard Cooke
This quarter, Pathways Class will be following a 12 week series covering the 12 minor prophets of the Old Testament. Written during a period of time, ranging from the ninth century B.C. to the fifth, they present a progressive testimony of God's activity in the history of Israel and in the kingdom of God. Although they ministered for more than three centuries during some of Israel's most tumultuous days, the Minor Prophets remain a mystery to many Christians in the 21st century.
This will be one of the premier classes for those seeking an accessible, but mature, level of class discussion. Since we are located in the Café, purchase your coffee and donut, and join in on the learning and fellowship.
_____________________
SCRIPTURAL ENRICHMENT
Family Life Center, Room 116 | Dr. Michael VanDoren

This class offers in-depth Bible instruction from a former SEU professor, everyday life application, and creative discussion. Our class is friendly, as we believe in supporting, encouraging, and praying for one another. You will be kept updated with newsletters, and an e-blast. This quarter, we will be covering the Book of Proverbs. The class is also available to watch on Facebook. Visit victorylakeland.org/bookofproverbs for link. All ages are welcome.
_____________________

THE WORD FOR ALL AGES
Chapel | Teaching Team, All Ages Welcome
All Christians should long to know how they can be the faithful Christian that God intended them to be. Each week, we will help you discover God's precepts, purposes, and promises from His Word. As we study the Bible together, we nurture the "Fellowship of the Holy Spirit" in warm relationships with each other. This class meets in the Light of Lights Chapel. Our class includes lively hymns and choruses, praise reports and prayer requests, and weekly email communications.
_____________________
GOOD NEWS
Prayer Room | Esther Haas
1-2 Peter and Jude are letters written to churches experiencing various kinds of trials - false teachers, distorted views of the gospel, and harsh persecution. Together, these letters form a manifesto of hope for living faithfully no matter how dark the times. This study highlights the importance of holding fast to the true gospel, living holy lives, and looking ahead to the return of Christ. All ages welcome.
_____________________
LIFE IN THE WORD
Family Life Center, Room 120 | Mike & Charlotte Fiddelke
If you are looking for a Sunday school class that offers Bible study, lively group discussion, in-home socials, and friendship that moves past the superficial, this may be the class for you. This spring, we will continue to study The Gospel of John. Our goal is to grow spiritually and make a difference for Christ in our sphere of influence. If you think Bible study is boring, we invite you to visit us, and find out how relevant and exciting God's Word is. All ages welcome.
_____________________
GROWTRACK – ONGOING
Mezzanine Room 8
GrowTrack is a four-week experience for anyone interested in taking the next step in their journey with God. Whether you want to learn more about God, or get connected in the church through volunteering, GrowTrack will help you discover your God-given purpose and equip you to make a difference in your community and the world! GrowTrack happens every month in four consecutive Sundays. You are invited to jump in any week. For more information about GrowTrack, feel free to visit the Information Center or call the Connections Office.

_____________________
Senior Adults
EVERY FRIDAY 9:30-11 AM at the Light of Lights Chapel and Online, Pastor Glenn Procopio, Chaplain Richard & Deborah Cooke
Friday chapel is the highlight of the week for many of our senior adults. Engaging testimonies, communion, sharing from the Word, and singing with our worship team and band, help to make Friday morning chapel a great place to be. We often feature guest speakers and concerts with some of the finest artists in Gospel music, as well.
For more information, and event photos, go to our AdultPlus Ministries webpage at victorylakeland.org/adultplus.
_____________________

RIGHTNOW MEDIA
Victory Church is excited to offer FREE access to an extensive video library called RightNow Media! It's like the "Netflix of Video Bible Studies," and has a HUGE library of 20,000+ faith-based videos that you can access whenever and wherever you want – on your phone, iPad, computer, or at home on your TV.
If you want to grow in your faith, RightNow Media has videos for everyone – kids, youth, parents, married couples, college students, single adults, working professionals – all aimed at helping you grow. Check out the suggested studies below.
Personal Devotions/Discipleship
• "David" by Andy Stanley
• "The Good Gospel" by Jennie Allen
• "You'll Get Through This" by Max Lucado
• "Five Things God Uses to Grow Your Faith" by Andy Stanley
Kids Videos
• Bibleman
• The Mr. Phil Show • Superbook
Marriage
• "Your Time Starved Marriage" by Les and Leslie Parrott
• "The Art of Marriage" by Family Life
To register, visit: victorylakeland.org/rightnowmedia