VictoryLife
Classes & Support Groups
Victory offers a wide range of Classes and Support Groups covering practical life issues and spiritual growth. Classes meet on Sundays, Wednesdays, and throughout the week, at our North Lakeland Campus, providing opportunities to build community, pray, serve, and fellowship.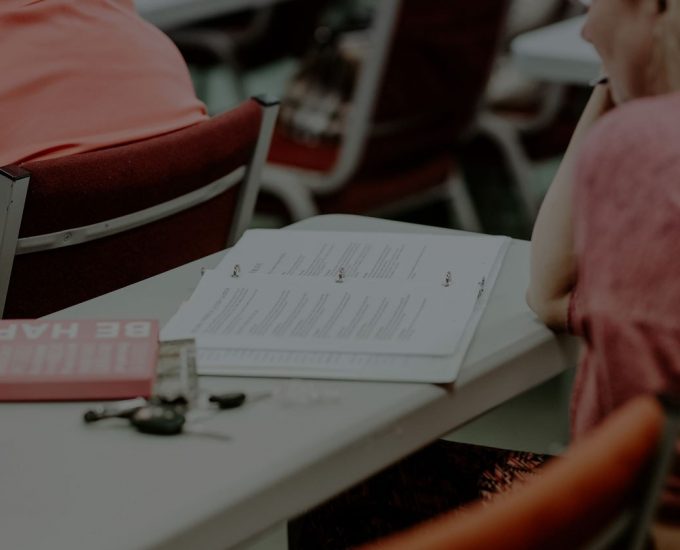 Classes & Support Groups are held at Victory's North Lakeland Campus throughout the week.

Scroll through the class list below and if you need any help along the way, please contact the Small Groups Team at 863-859-6000 or click here to send us an email.

Fall Classes
September 6 - December 13, 2023
_____________________
Wednesday On-Campus Groups @ 6:30 PM
Parenting Class: Guiding Your Kids to be Wise in a Digital World
Trevor and Karen Booker – Portable 4

Today's kids eagerly answer the call of their smartphones, social media, and streaming platforms. How can you teach them to set healthy boundaries? This class will help equip you to engage in meaningful conversation, offer practical tips to make wise decisions about the computer, and overall, how to make wise decisions in a digital age. Join us as we learn together how to raise godly kids in a media-driven world. Study Guide, $15
_____________________

Living as a Christian in a Post-Christian America
Robert Suarez – Portable 29

In light of recent culture wars, and the rising number of Americans identifying as non-religious in recent Pew and Barna studies, the United States has shifted toward secularity. It is fundamentally rejecting Christianity as its dominant worldview. What will a post-Christian America look like? How do people insulate themselves enough to survive the influences and societal pressure of living in a highly secular context, while balancing their witness in a healthy and contextualized way? What options do churches have moving forward in a post-Christian setting? This eight-week course will discuss these questions in light of various topics: secularism, atheism, pluralism, dystopia, totalitarianism, Marxism, Critical Race Theory (CRT), Christian nationalism, persecution, apologetics, and missiology.
_____________________

What's Next by Chris Hodges
Craig Butler – Portable 30
If you have completed GrowTrack, this is your next step! When you get stuck in a spiritual rut, do you wonder, "How can I get back on track? What should I do next?" Our journeys toward a deeper faith, and finding joy in a close relationship with Christ, last our entire life and have plenty of obstacles and bumps along the way. Hodges' practical guide can help! Revealing four steps to Christian maturity, he shows how knowing God, finding freedom, discovering purpose, and making a difference, will lead to a deeper relationship with your heavenly Father.

_____________________


Financial Peace University
Dustin and Lauren Christophel – Portable 31
Take control of your money with Financial Peace University (FPU)! This nine-lesson course uses biblical wisdom, and common sense, to help you tackle budgeting, pay off debt, and make your money work for you! FPU includes free online resources. This is a $130 value, that we are offering for FREE! Please stop by and sign up at the table in the lobby!

_____________________

Midweek Moms

Ashley Wilkinson, Kellie Donaway, Emily Wilson – Portable 32

Moms, we see you! We all share common struggles, and each season of motherhood holds new opportunities and challenges. We want to embrace moms in every season of momming, to make real connections and friendships, while growing in their relationship with God in a safe and supportive environment. There is joy and victory in surrendering our struggles to Jesus and asking Him for the power to keep going!
_____________________


Honor Bound: Men's Bible Study
Men's Leadership Team – Family Life Center 116
In HONORBOUND, you will find fellowship, new friends, support, and encouragement. You will also find men you can rely on for godly counsel, who have experienced the difficult challenges you may be going through, and a group of men who will pray with you. Opportunities also exist to join other men for many local events and outreaches in the community.
_____________________

Sundays

GROWTRACK – ONGOING

Media Center | Teaching Team
GrowTrack is a three-week experience for anyone interested in taking the next step in their journey with God. Whether you want to learn more about God, or get connected in the church through volunteering, GrowTrack will help you discover your God-given purpose and equip you to make a difference in your community and the world! GrowTrack happens every month in three consecutive Sundays. You are invited to jump in any week. For more information about GrowTrack, feel free to visit the Information Center or call the Connections Office.

_____________________
Fridays
Senior Adults
EVERY FRIDAY 9:30-11 AM at the Light of Lights Chapel and Online, Pastor Glenn Procopio, Chaplain Richard & Deborah Cooke
Friday AdultPlus chapel is the highlight of the week for many of our senior adults. Our worship is designed just for seniors and features great old hymns and traditional favorites, plus there's also great Bible preaching, fellowship, special guest concerts, and we have a lot of fun too! In addition, our AdultPlus seniors are an active group enjoying regular trips and activities.
For more information, and event photos, go to our AdultPlus Facebook page, facebook.com/groups/victoryadultplus, or our Ministries webpage at victorylakeland.org/adultplus.
_____________________

RIGHTNOW MEDIA
Victory Church is excited to offer FREE access to an extensive video library called RightNow Media! It's like the "Netflix of Video Bible Studies," and has a HUGE library of 20,000+ faith-based videos that you can access whenever and wherever you want – on your phone, iPad, computer, or at home on your TV.
If you want to grow in your faith, RightNow Media has videos for everyone – kids, youth, parents, married couples, college students, single adults, working professionals – all aimed at helping you grow.
Personal Devotions/Discipleship
• "David" by Andy Stanley
• "The Good Gospel" by Jennie Allen
• "You'll Get Through This" by Max Lucado
• "Five Things God Uses to Grow Your Faith" by Andy Stanley
Kids Videos
• Bibleman
• The Mr. Phil Show • Superbook
Marriage
• "Your Time-Starved Marriage" by Les and Leslie Parrott
• "The Art of Marriage" by Family Life
To register, visit victorylakeland.org/rightnowmedia or text "VCL" to 49775.