Events at Victory Church
SOMETHING FOR EVERYONE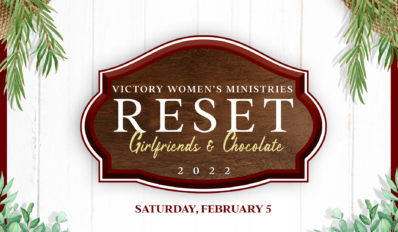 Girlfriends & Chocolate Women's Event
Saturday, February 5, 2022 9:30am
All ladies are invited to join us at the 2022 Girlfriends & Chocolate event, featuring guest speaker Karen Wheaton, on Saturday, February 5, at 9:30 AM.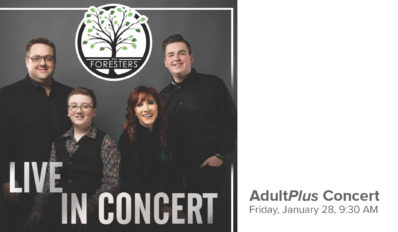 AdultPlus FREE Concert
Friday, January 28, 2022 9:30am
"The Foresters," live in concert on Friday, January 28, at 9:30 AM, in the Light of Lights Chapel at Victory's North Lakeland Campus.
---
Future Events
Student Church Winter Retreat
Winter Retreat is for all middle and high school students and will take place at Camp Anderson, in Marianna, January 14-17th.
Date: Friday, January 14, 2022 12:00am - Monday, January 17, 2022 11:59pm Topic: Students